European Pavilion
Public presentation of the ECF and CRT Foundation's new initiative European Pavilion in Turin.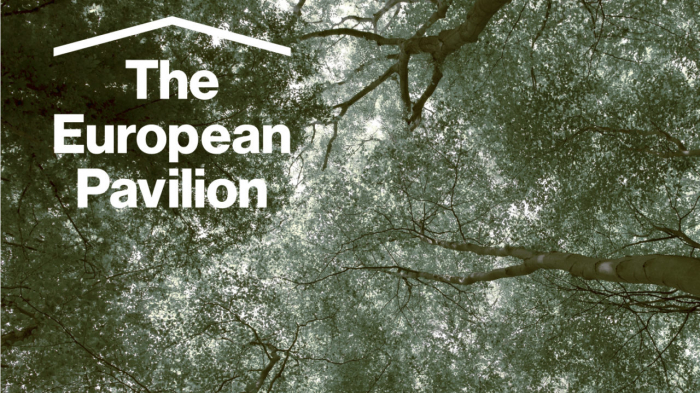 European Cultural Foundation (ECF) has gathered throughout 2021 numerous organisations, among them also Kultura Nova Foundation, around new initiative – the European Pavilion. ECF is organizing the first public presentation of the initiative together with the CRT Foundation in the multifunctional cultural centre OGR in Turin, on Friday 12th of November from 10 to 12 AM. The event will be livestreamed via ECF YouTube channel.
Following speakers will address the audience: Massimo Lapucci (CRT Foundation), André Wilkens, (Director of the ECF) as well as Monica Sassatelli, sociologist form the Bologna University who will give a lecture "On the European Sentiment". Programme also includes panel discussion with Iliana Fokianaki (State of Concept), Kerstin Jakobsson (ARNA Art & Nature), Lorenzo Marsili (Studio Rizoma), Fariba Mosleh (Brunnenpassage), Samuele Piazza (OGR Torino) and Mabel Tapia (Museo Reina Sofía, L'Internationale Association). The final part of the program will be the presentation of the "The EUPavilion" research focused around the proposal for the first European Pavilion at the Venice Biennale.
The European Pavilion is not a single pavilion, but a collective of many pavilions rooted in local communities, and providing insights into the cultural mosaic that makes up contemporary Europe. The initiative promotes critical thinking and radical imagination, aims to fuel bold perspectives on Europe and our common future thus bringing Europe closer to its communities. Through European Pavilion initiative, ECF in collaboration with partners (foundations CRT, Camargo and Kultura Nova) aims to foster partnership development among European foundations.
First generation of the European Pavilion are 8 pavilions – organisations which received support by ECF and CRT in the summer of 2021 as well as projects supported by ECF through 2020 Culture of Solidarity Fund: ARNA, Brunnenpassage, L'Internationale, State of Concept Athens, Studio Rizoma and Studio Wild as well as EUPavilion and OGR Torino.
More information about the European Pavilion initiative is available here.