The Survey on Mobility
Partners in the i-Portunus Houses project have launched a survey on mobility for the cultural sector.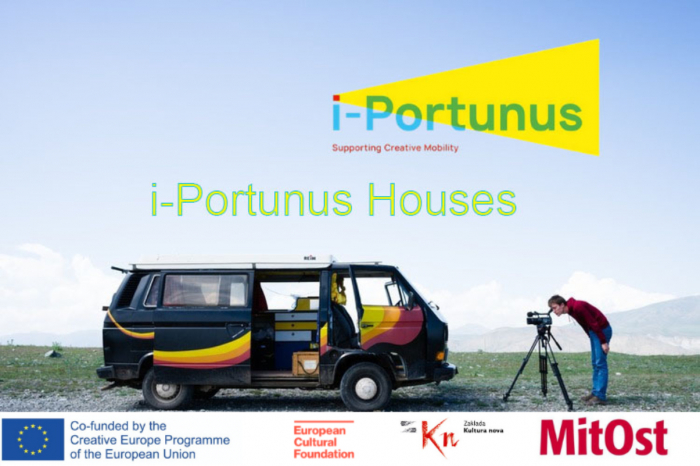 TIME FOR TAKING THE SURVEY EXTENDED TILL NOVEMBER 30th 2021.
The i-Portunus Houses project is implemented, on behalf of the European Commission, by a consortium of partners: the European Cultural Foundation (coordinator), MitOst and Kultura Nova Foundation. It is dedicated to testing and analyzing diverse transnational mobility schemes for the cultural sector. One of the key components of the project is research on mobility for the cultural sector, and part of this research is the survey on the state-of-the-art and future opportunities for mobility of artists and cultural professionals and their local hosts (organizations and individual artists/cultural professionals).
The survey is open to local hosts, artists and cultural professionals working in arts and culture in 40 Creative Europe countries + UK and it seeks to collect their needs, experiences, interests, motivations, and priorities in relation to cross-border mobility.
There are two links for the survey:
Please fill out the survey which best corresponds with your status and work.
The survey is in English and it takes about 10 minutes to fill it out.
It is open until November 30th, 2021.
The survey results will be publicly available on the i-Portunus website in 2022.
Apart from the research on mobility, the i-Portunus Houses includes granting support for local hosts (organizations or individuals) for the mobility of artists and cultural professionals. First call is open from May 21 to June 30, 2021. More information on grant scheme and application procedure is available at the project website.