New Call for Mobility
The second round of applications for mobility in the framework of i-Portunus Houses project is now open.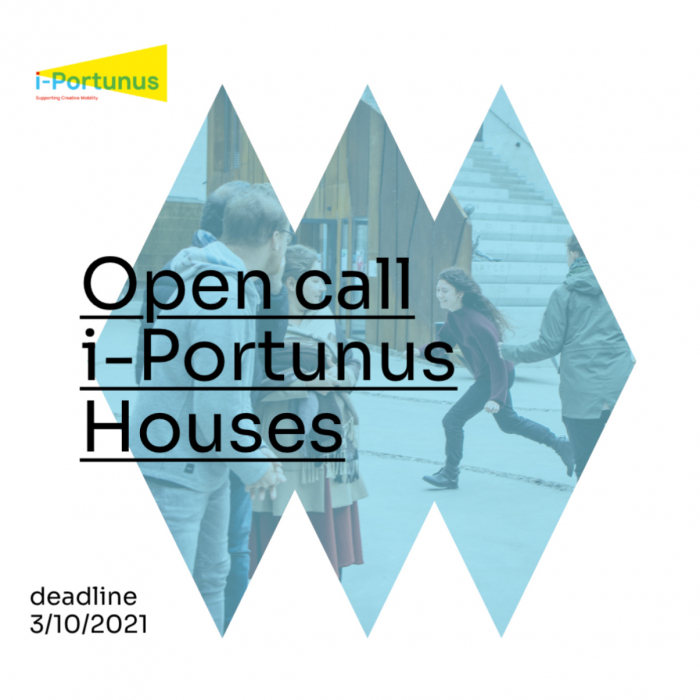 European Cultural Foundation (ECF), MitOst and Kultura Nova Foundation have published the second Call for submitting proposals in the framework of the i-Portunus Houses project, which was initiated and is supported by the European Commission.
Grant scheme for the mobility of artists and cultural workers is developed for applicants from 41 Creative Europe countries. The program awards grants to local hosts (organizations or individuals) who will design project proposals in collaboration with artists and / or cultural professionals. Hosts can apply with up to 5 artists and / or cultural professionals.
This call is open till October 3, 2021. More information on grant scheme and application procedure is available at the project website.
i-Portunus Market Square events
A series of Market Square matching events will be organized for hosts (organisations or individuals), artists and cultural professionals to identify, form, and prepare new teams for successfully co-designing and submitting a joint project proposal.
Market Square events will be held on September 8, 15, 22 and 29 from 14:00 to 17:00 (CEST).
For participating in i-Portunus Market Square events please register here. Registration is open until September 29, 2021.
Research
Apart from granting support for local hosts (organisations or individuals) for the mobility of the artists and cultural professionals, i-Portunus project also includes implementation of the research on mobility and developing policy recommendations and scenarios for enhancing mobility framework during and in post-pandemic times with the emphasis on thoughtful, equally accessible, sustainable and 'green' ways to travel and collaborate. Within the research, the survey on mobility in culture for artists / cultural professionals and local hosts was launched and is currently opened. Everyone interested is invited to participate and fill it in.
Info session
Project partners have organized presentation of the project activities and grant scheme which took place on May 26, 2021. Video recording of the session is published on the i-Portunus Houses YouTube channel and available for viewing here.
More information about the project is available at the i-Portunus Houses website.